By Peter Reed-Forrester, CEO & Founder of Yorbl Technologies Limited
Getting older can come with all sorts of challenges. There are minor annoyances, such as the various daily aches and pains, and moderate ones, like getting up in the night to visit the bathroom (I know, I am already there!).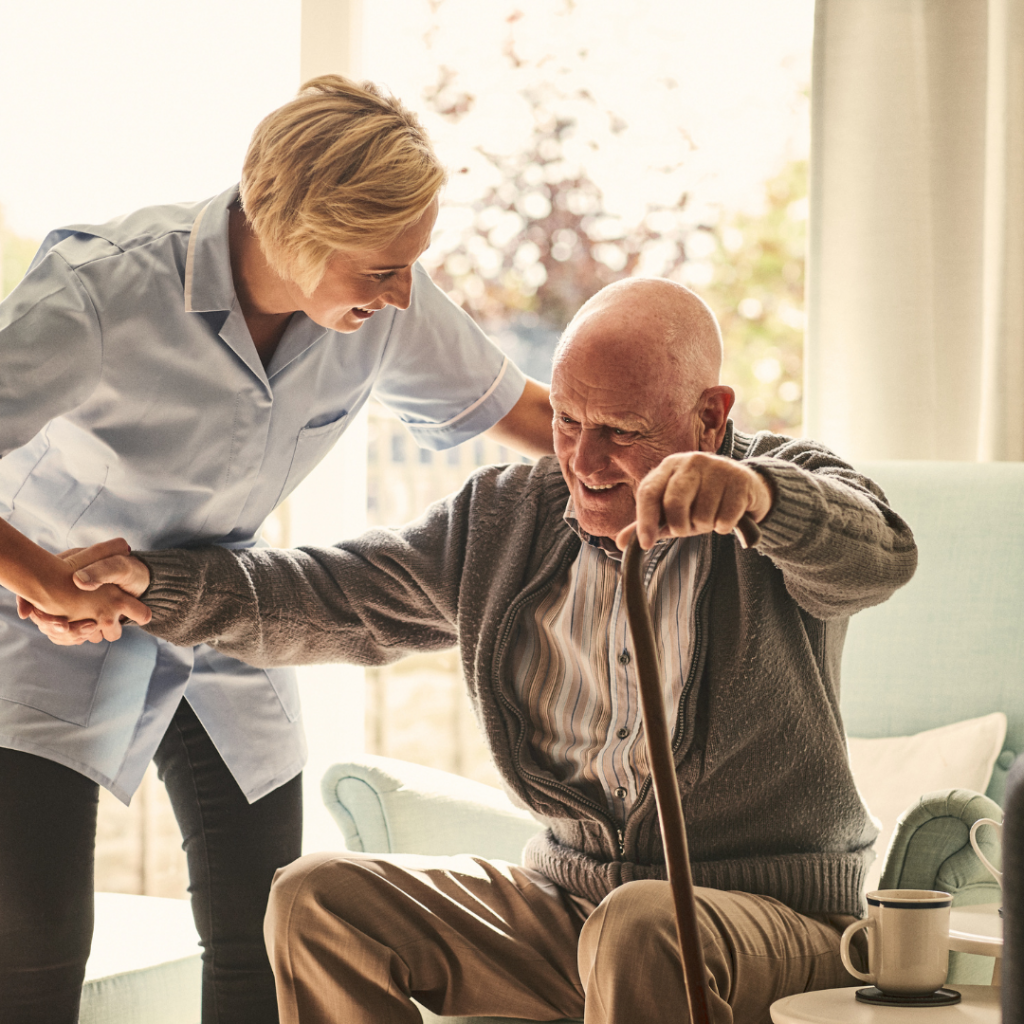 But there's something much worse than any of these irritations and that's the loss of independence that people suffer as they become older and frailer. Living an independent life that is steadily being taken away from you by age and ill health can be a massive blow, leading to depression and anxiety.
Thank goodness, then, for our Health and Social Services and the Care Homes and Independent Living schemes that provide such an invaluable service to those who are suffering most from these issues.
It's far from easy to provide the round-the-clock care that is needed, especially when demand is steadily increasing. With running costs dramatically escalating and available resources reducing, things appear to be getting more difficult by the day.
However, it's not all doom and gloom.
Advances in technology are reducing the burden considerably. Many care homes and carers are already realising the benefits of using digital technology to improve both business operations and, most importantly, the lives of those they care for.
The problem is, most Community Living/Care Home operators traditionally use a variety of suppliers to provide the (often analogue) technology they need (i.e., Warden Call, Door Entry, Wi-Fi, Telecare, CCTV, Telephony, etc.).
In doing so, they are not only making their environments over complicated and "fractured" in terms of both the use and support of critical systems but, most importantly, they are entirely missing out on the biggest benefit that true digital can bring – The Data that provides a huge level of Business/Operational Intelligence that will help reduce costs, increase efficiency and significantly improve outcomes.
In fact, the solutions that were supposed to make life easier mostly end up complicating matters and generating unnecessary expense. Wouldn't it be easier if all your community living solutions were all part of one, connected solution that combines every aspect to support and improve?
That's where the unique Yorbl "Digital Ecosystem" comes in.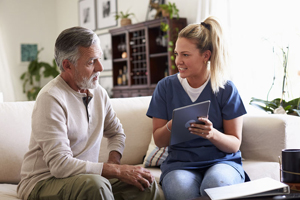 Using our many years of experience providing technology-based solutions in Community Living and Care environments, together with ground-breaking research and collaboration with a range of Technology and R&D partners, Yorbl is doing just that.
We are bringing together and fully integrating a range of Technologies that will produce a uniquely "connected" solution that will give providers not only the means to efficiently and cost-effectively operate these environments, but also the ability to collect and analyse data from around the environment to inform and advise on everything from Residents "Activities of Daily Living" (ADL) and health to facilities usage, environmental control, communications and more.
However, we believe that this is not where Digital Technology should stop and through our continuing research with the Surrey Heartlands Health Tech Accelerator, the Surrey Heartlands Health and Care Partnership, Surrey University, SetSquared and the Surrey and Borders Partnership NHS Foundation Trust, we intend to make sure that it doesn't.
Collaborating with experts in fields such as Data Analysis Artificial Intelligence (AI), Machine Learning and Sensor Technology, coupled with the knowledge of the real world provided by stakeholders in Health and Social Care, we are working on the Research & Development of solutions that will not only dramatically improve the delivery of these services but actually predict where and when they are going to be needed in the future.
According to the Government's Office for Health Improvement & Disparities for England, in 2020/21 in the 65 and over age group, there were 216,075 Hospital Admissions due to falls, 56,590 Hip Fractures and 52,133 Care Home Admissions in the same age group in that period.
According to Government research, unaddressed fall hazards in the home are estimated to cost the NHS in England £435 million and the total annual cost of fragility fractures to the UK has been estimated at £4.4 billion which includes £1.1 billion for social care; hip fractures account for around £2 billion of this sum.
Most importantly, and according to the same Government research, short and long-term outlooks for patients are generally poor following a hip fracture, with an increased one-year mortality of between 18% and 33% and negative effects on daily living activities such as shopping and walking. Also, a review of long-term disability found that around 20% of hip fracture patients entered long-term care in the first year after fracture.
And…. We need to remember that this is NOT just a UK problem.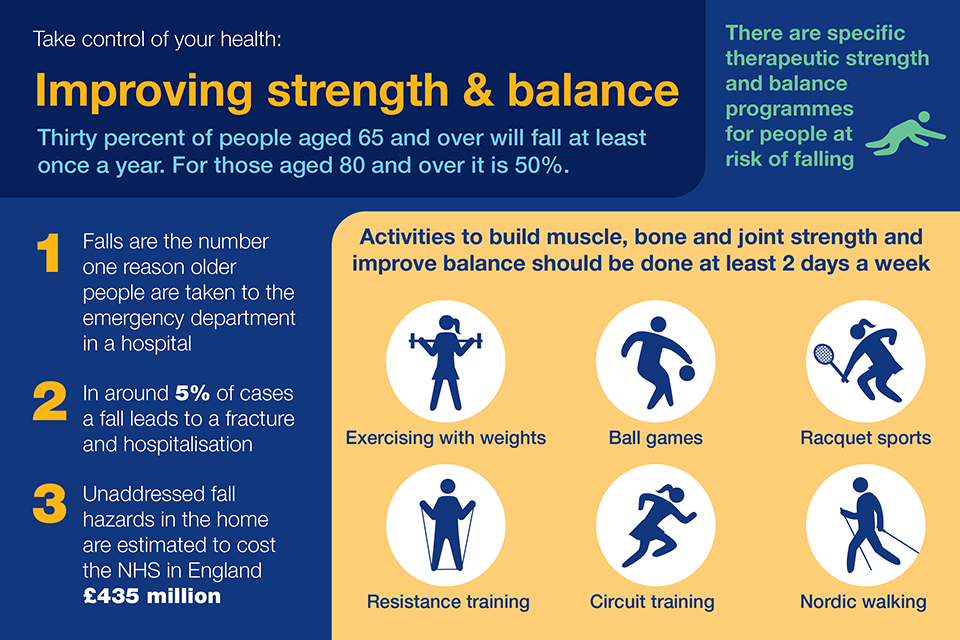 Driven by the global "Ageing Population" issue, this and many other age-related problems are going to dramatically increase in number over the coming years, placing a huge level of pressure on Health and Care services across the globe.
Now, imagine being able to use Data Analysis, AI, etc. to predict that an elderly person/resident is going to have a potentially life-altering fall weeks or even months before they actually do.
With "Digital Intelligence" facilitating proactive intervention BEFORE the fall happens, their lives could remain healthy, active and independent for so much longer. A huge win on its own.
However, add to that the literally £Billions if not £Trillions that could be saved by Health and Care Operators across the globe – and this is only one example of what could be achieved.
Through the use of SMART Wearables and sensors placed around apartments/rooms etc. gathering and feeding data into Analytics and Machine Learning systems in the Cloud, we can analyse and monitor the patterns of everyday activity. This information can then be used to trigger alarms, interventions and more when it changes, massively reducing the constant need for humans to manually monitor it all. The list just goes on.
To me, it is abundantly clear that real digital innovation, coupled with population education around its real benefits, simply must be at the heart of the transformation of these services.
This is why "Predictive Analytics" and other digital technologies that facilitate proactive and preventative care very much are and always will be, at the heart of the ongoing development of the Yorbl Health and Care Digital Ecosystem.
To drive this endeavour forward, we are now actively looking for "Community Living" and Care Providers, operators, etc., to join Yorbl and our R&D partners on this quest. We passionately believe that involving Stakeholders in the "Co-Production" of our products and services will always be key to the success of our R&D process and it brings benefits to them too.
Collaborating with us will not only enable Stakeholders to give valuable input to help and accelerate the R&D process, but they will also have access to some of the finest minds available in this area and invaluable early trial/test any of the innovative solutions that we are developing.
To register your interest for this program or to find out more about Yorbl's unique range of Digital Health and Care solutions, contact us on 0330 120 1520 or email us at info@yorbl.com and we will get straight back to you.