Throw away your old analogue box & we'll throw
you a digital Vita…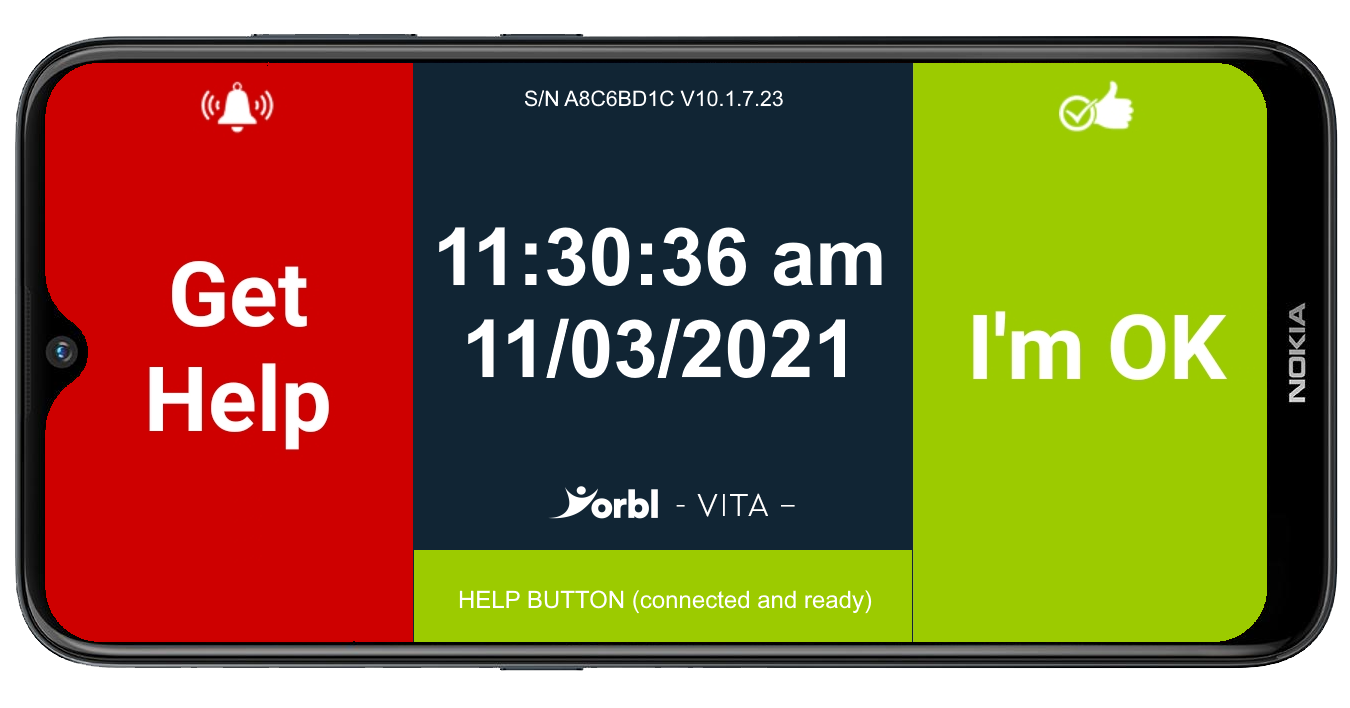 The
New Kid on the Block
Leading the Way in Digital Telecare
The Situation​
According to industry figures, there are over four million legacy Telecare devices currently active in the UK.

​

Unbelievably, c84% of these are still Analogue and will simply cease to function when BT and

OpenReach

switch off the analogue phone network!

​

This is already well underway and due to be completed by the end of 2025.

This means millions of vulnerable individuals could be left without Telecare support.​

​
The Challenges
How

​

do we upgrade all of

these devices to a Digital alternative before 2025?​

How can we truly access Digital?​

How can we change Telecare's "Badge of Infirmity" image?​

How can we work within Budgetary constraints?
Vita Package Includes
Monthly subscription to Alarm Receiving Centre (ARC) – OPTIONAL

Remote Device Monitoring with Alerts (i.e. Device Disconnected, Offline, Low Battery etc.)

Remote DeviceManagement (critical updates and patching)




Remote Management Portal for Scheme Managers/Wardens/Family Members etc…




1 x SIM card and data subscription​
Yorbl Vita​
Yorbl Vita is the entry level option in our unique range of truly digital, app based telecare solutions.
It offers all the functionality as your old, unattractive and outdated legacy system but with so much more.
With high-speed WiFi connectivity, backed up automatically by on board 4G/LTE when needed, Yorbl Vita can be monitored, managed and updated "over the air" in a moment with new features and functionality or even upgraded to Vita+, our flagship alarm system.
As with all our solutions, Vita has been designed from the ground up to ensure it can quickly be adapted to a user's changing needs and environment. Never again will Telecare be "boxed in" by outdated technology or an old legacy mindset.
And it's not just about features and functionality.
We recognised that the traditional "ugly box with a red button" look of current Telecare solutions were nothing more than a "badge of infirmity" for users. A clear and negative indicator to them that they had now entered the world of the old and infirm.
Not with Yorbl – Our technology is there to improve life, health and safety. To prolong independence. So why shouldn't it be attractive too?
That is why Yorbl runs on powerful, world class "SMART" devices that are familiar, attractive and even aspirational in look and feel.
To top this all off, we've thought about your pockets too!
Yorbl devices are all aggressively priced and offer a range of purchase or rental options, including full 24 hour Alarm Receiving Centre(ARC) support.
In addition, your monthly subscription also includes one free Yorbl Amica Basic wearable Fall Detector/Alarm Button and full access to our powerful Yorbl Analytics Basic as well!
Functions
Red Button for help
Green Button for I'm OK
Voice Control for above

The device will be secured, locked down and made robust by Yorbl. All other functionality will be removed/disabled.

Vita is designed to remain plugged in at all times (as the microphone is open, brightness is turned up to full and power management is disabled).
A customer should look at the battery as a backup ONLY, should power outage in the dwelling occur (typically when someone could need help or assistance the most).
Our Entry Level, Low Cost Digital Dispersed Alarm
Built on the Nokia Hope phone
Aggressively priced, easy to deploy steppingstone into Digital Healthcare
Built on a robust, reliable Android Platform
Utilising an equally robust/reliable mobile smartphone
Wi-Fi Internet connectivity
Mobile SIM backup (should Wi-Fi not be available)
Touch screen and voice Control "Excuse Me, Get Help"
Designed to be permanently powered/docked
Case included
Battery for use in a power failure
Includes Amica Basic – BLE connected watch/pendant.
‒Single Push for "I'm OK", Long Push/Double Push for SOS
‒Includes Fall Detector functionality.
‒Rechargeable
‒IP66 rated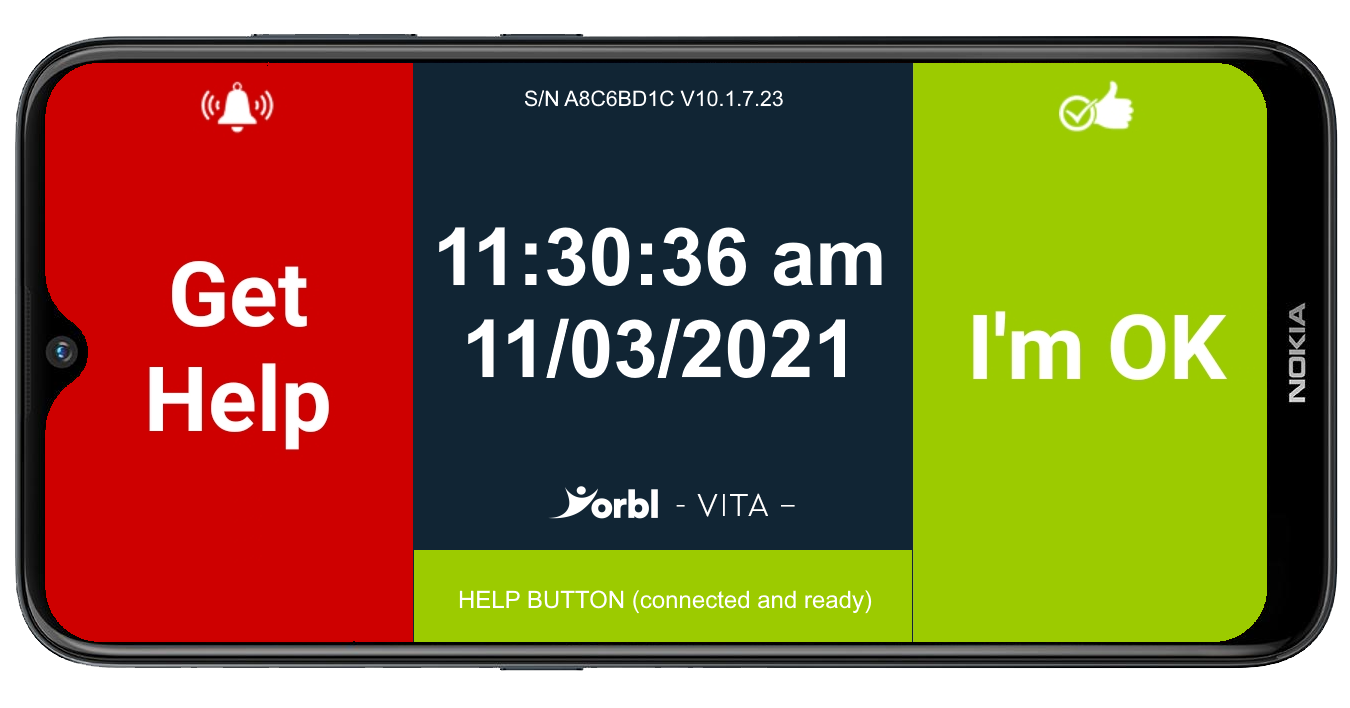 Let's get ready to Yorbl!
Yorbl Vita+
Feature Rich – Built to TSA TECS & BSI Standards for Telecare devices
Co-production is an approach that involves users in the design and delivery of services or products, thereby ensuring that the solutions are created with users rather than provided to or imposed upon them. It centres on the belief that the users of any service or product hold significant insights and valuable perspectives that can contribute to the development and refinement of the service or product.  Find out the benefits and challenges in this article from Yorbl's founder and CEO, Peter Reed-Forrester
read more