Keep up to date with all the latest views,
opinions & advice from Yorbl, the Home of Technology Enabled Living.
by Yorbl's CEO, Peter Reed-Forrester The...
read more
Co-production is an approach that involves users in the design and delivery of services or products, thereby ensuring that the solutions are created with users rather than provided to or imposed upon them. It centres on the belief that the users of any service or product hold significant insights and valuable perspectives that can contribute to the development and refinement of the service or product.  Find out the benefits and challenges in this article from Yorbl's founder and CEO, Peter Reed-Forrester
read more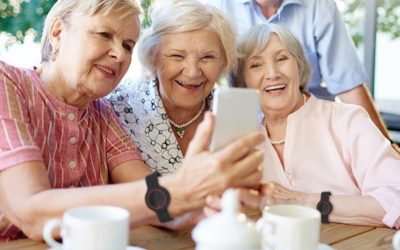 In today's world, staying safe and secure is a top priority for everyone. That's why connected personal alarms, equipped with advanced connectivity features, have become a game-changer. They provide individuals with instant emergency alerts and assistance, giving us peace of mind like never before.
read more
In elderly adults, the flu or common cold can often lead to complications. Lifestyle changes, maintaining regular vaccinations, and improving personal hygiene habits can reduce the risk of illness
read more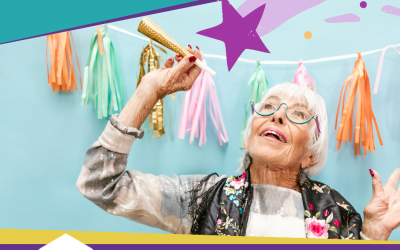 We are thrilled to announce that Yorbl Technologies has achieved TEC Quality Certified Organisation compliancy for the second consecutive year
read more
While we all have an innate need for meaningful social engagement, it plays an even more vital role in older adults' quality of life. Consistent social connection can help keep older adults physically, emotionally and mentally fit.
read more
According to Healthcare IT News, telemedicine is set for another big year, driven by the momentum gained during the pandemic.
read more
The Defence Health Agency is embracing a virtual-first approach to healthcare, aiming for increased efficiency and accessibility. See more news…
read more
Senior independence is a critical part of aging because it allows you to enjoy your golden years to the fullest. As we get older, we may find that certain things are more challenging to do on your own, but there are still plenty of habits to incorporate that can help you maintain your independence.
read more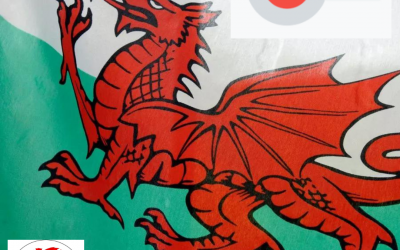 The lack of acknowledgment of the Welsh language by Google's voice recognition technology has been a stumbling block for many companies and platforms that rely on natural language processing.
read more
The importance of being independent is twofold for seniors. Independence is sometimes the only thing seniors may feel they can control as certain aspects of their life change as they age.
read more
Virtual wards are a crucial part of NHS plans to increase capacity, as highlighted in the recent delivery plan for recovering Urgent and Emergency Care services
read more
Falls put you at risk of serious injury. Prevent falls with these simple fall prevention measures, from reviewing your medications to hazard-proofing your home
read more
Speaking to Healthcare IT News, Recuro Health Founder and Chief Executive Officer Michael Gorton recently sounded off on various telemedicine trends, offering his opinion on the current state of healthcare delivery, the future of the industry beyond COVID-19, and how care coordination is the key to effective telemedicine.
read more
According to weforum.org, a tide of health data and digital technologies – such as artificial intelligence (AI) and telemedicine – is sweeping away long-held preconceptions about global health and healthcare access and provision.
read more
Whatever your age, interests, or abilities, you can enjoy pastimes that make you laugh, lose track of time, or feel like a goofy kid at hear
read more
Chronic conditions are common in older adults. These include conditions like heart disease, diabetes, arthritis, and high blood pressure. While it can be overwhelming to manage these conditions, there are several things you can do to improve your function and...
read more
There's no question that regular physical activity can be beneficial for a myriad of reasons ranging from reduced risk of certain diseases to improved mental health and mood.
read more
The Department of Health and Social Care has published the first ever medical technology strategy for the UK in a bid to accelerate access to innovative technologies.
read more
While we all have an innate need for meaningful social engagement, it plays an even more vital role in older adults' quality of life. Consistent social connection can help keep older adults physically, emotionally and mentally fit.
read more
Most importantly ... funding. Besides funding, there will be a great need for community teams to be recognised in their efforts. Today, too many Primary Care Networks (PCNs) and Integrated Care Systems (ICSs) are unable to deliver collaborative care due to lack of...
read more
We have some exciting new solutions to show you! Because we are a software-based digital TECS solution, we can personalise both the User Interface and the Features/Functionality of any device over the air in a matter of minutes. We can: ✔️ Adapt dynamically to a...
read more
Our CEO, Peter Reed-Forrester, will present at this Wednesday's TECS Innovation Showcase Digital Event between 10.30 -12.30. Find out what exciting new features are being released at Yorbl very soon! 🙌 Register here: http://ow.ly/xIJ550Ngt63 #Yorbl #UKTHC...
read more
Why technology-enabled housing is critical to getting care and support right : Jeremy Porteus Last year the Prime Minister announced that from 2022, all new homes built in England will be legally required to have an electric vehicle (EV) charging point. As...
read more
Have you heard of Technology Enabled Care Services? TECS for short.
read more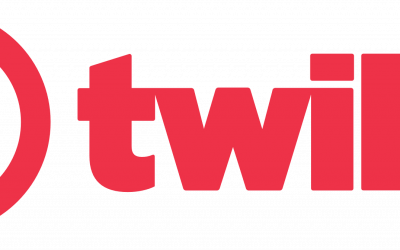 Yorbl is using Twilio technology to help bring telecare solutions into the 21st century, and promote digital inclusion among a growing aging population. The telecare industry in the UK is projected to have a staggering 10.4% CAGR from 2022-2027. This period of growth...
read more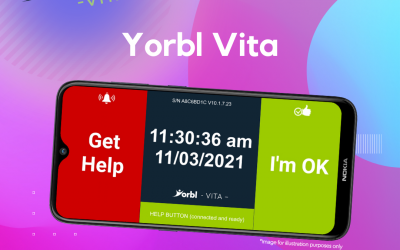 Yorbl Technologies, a leading innovator of digital health and care solutions, announced today that it has completed a major rebranding, creating the Vita Range of Digital Dispersed Alarm Systems. This rebranding exercise reflects the evolution of the company's...
read more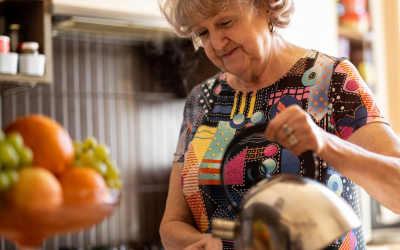 Getting older can come with all sorts of challenges. There are minor annoyances, such as the various daily aches and pains, and moderate ones, like getting up in the night to visit the bathroom (I know, I am already there!).
read more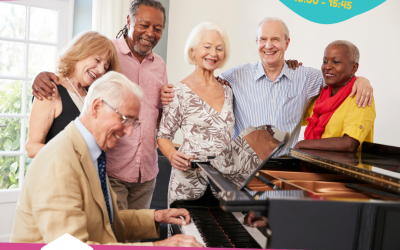 We're Exhibiting at 'My Home, My Care, My Way' Event 28th September.
read more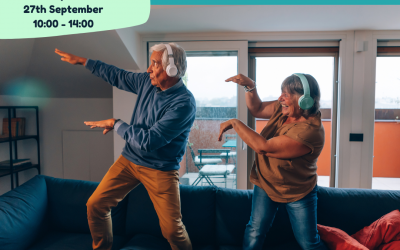 How SMART is your home Live Event, 27th September.
read more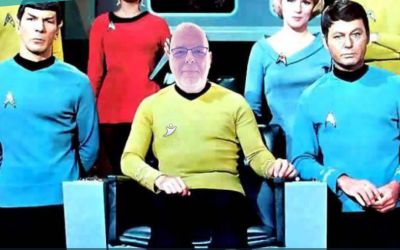 Yorbl's CEO Attends UK Telehealthcare Event.
read more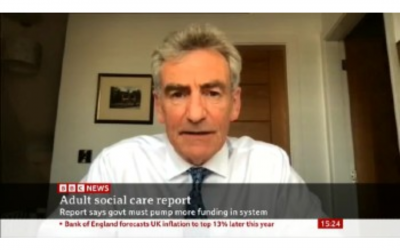 TEC Quality Chair, Sir David Pearson speaks on BBC News about the importance of TEC in social care.
read more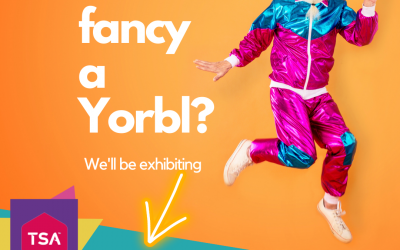 Fancy a Yorbl? We're looking forward to exhibiting at the TSA's All Member Event: TEC Sector, Strategic Priorities for Technology Enabled Care, on Tuesday 5th July 2022, 10:00 - 16:00 at King's House Conference Centre, Manchester. The purpose of this event is to...
read more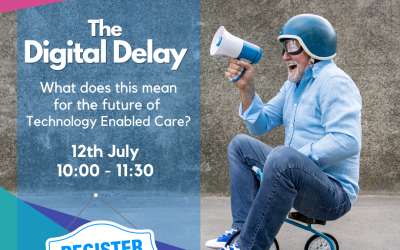 What does this mean to the future of Technology Enabled Care? BT has paused the migration of landline users from the old analogue phone system after admitting that it needed to take additional measures to reassure customers of the quality and reliability of the new...
read more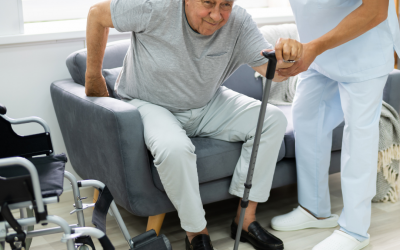 Yorbl's Lead Developer Richard Gate Discusses the Subject Richard Gate - Lead Developer, Yorbl Technologies It is the first of April, but this is not an opportunity for me to prank you for comedic effect, it's actually a serious subject. It has nothing to do with...
read more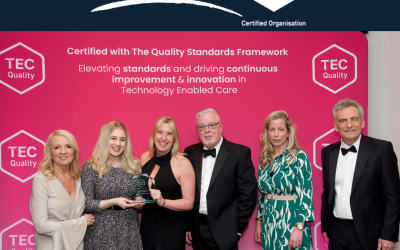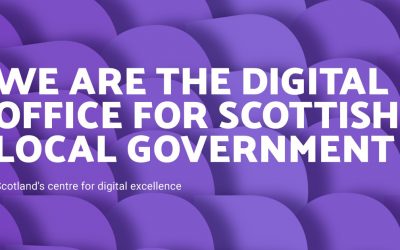 Yorbl Technologies Limited is pleased to announce that their Yorbl Vita Digital Telecare solution has been approved by the Digital Office for Scottish Local Government through its vigorous penetration testing procedure. Consequently, Yorbl Vita is now available to all...
read more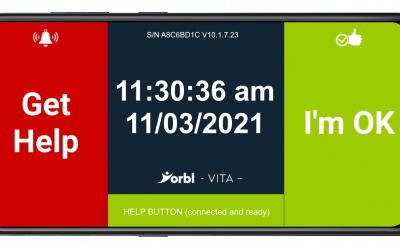 Yorbl Vita allows users to simply press when they need assistance, and provide reassurance to loved ones that they're okay, at the push of a button. Touch screen and voice control, just say "Excuse me". Live Longer, Live Better, Live SMARTer with Yorbl Vita. Find...
read more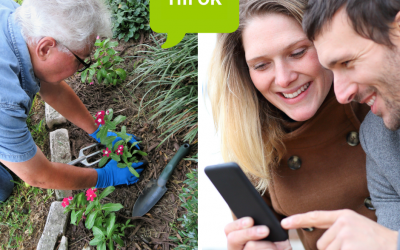 A report from the University of Lincoln and University of Sheffield in the UK found that offering reassurance to seniors and their families alleviates anxiety, fear or panic. These aspects of care can be as important as other performance measures such as response...
read more
Learn more about how Yorbl could help you